Top 3 Authentic Chiropractic Marketing Ideas for 2019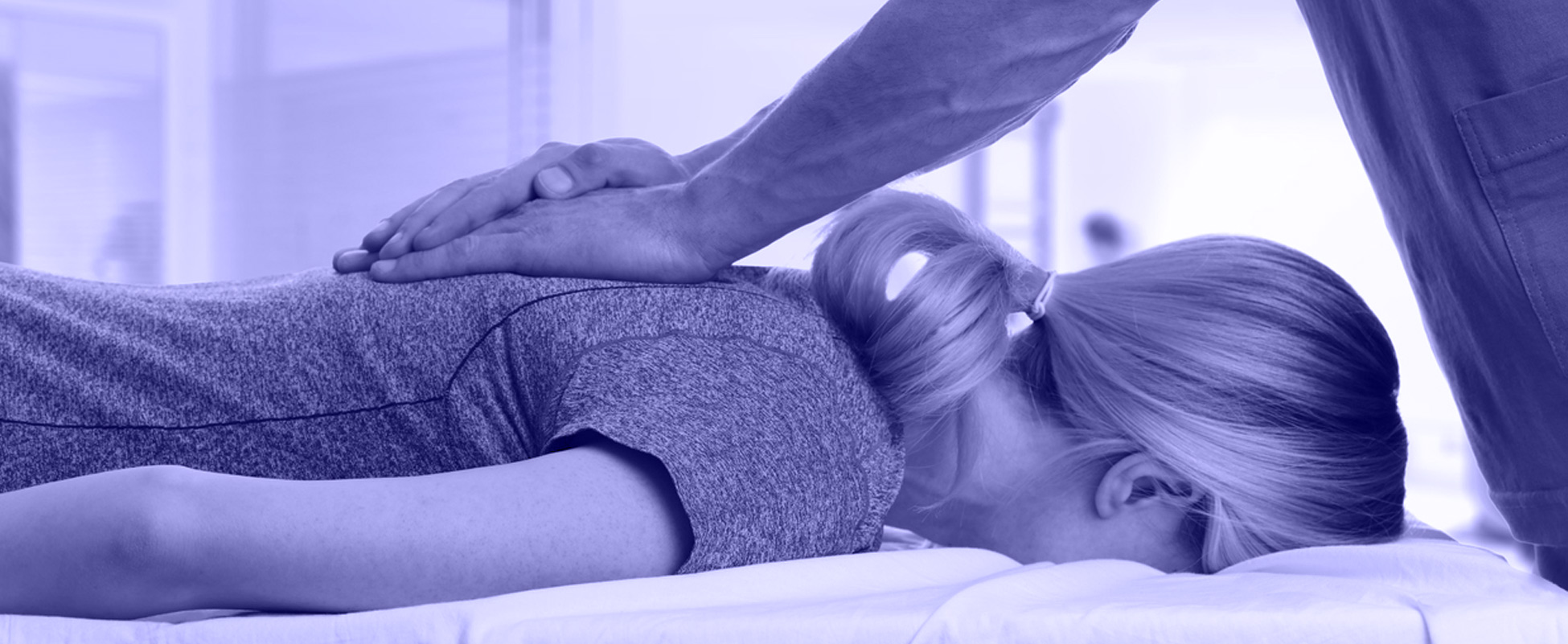 In order to be a successful chiropractor you will need to be able employ effective chiropractic marketing ideas in order to grow your practice. High performing practices never take their foot off the accelerator when it comes to their marketing. They develop authentic marketing ideas that make their brand unique and therefore drive new patients while retaining the patients they currently have.
The best form of chiropractic marketing still remains creating positive outcomes with your patients. By providing exceptional care by way of helping your patients gain relief from their neck and back pain you will be rewarded with positive word of mouth. That's because when your patients are leaving your practice happy, word gets around fast.
However, just providing awesome experiences is not enough. You need a steady flow of new patients coming in the doors. This is why authentic chiropractic marketing is vital for your practice.
Here's 3 authentic chiropractic marketing ideas to take your practice to the next level in 2019:
1. Printed Cards for Your Patients
The most authentic way to express your gratitude is by doing so in writing. Printed thank you cards for new patients as well as birthday cards for existing patients build trust. Yes, many practices have taken this digital via email, but nothing compares to something tangible that is printed, handwritten and can be held with one's hands.
In addition, if you take the time to write a personal note on the card, the authenticity factor can really kick in distinguishing you as a part of your patient's life. For your patients it will be an important part of the experience of interacting with your chiropractic practice which is the entirety of your brand. If done promptly and authentically, cards can aid in retaining new patients as well as creating regular patients.
You can buy cards from many specialty online retailers that can add your custom logo to a canned design specifically made for chiropractors. However, if you want something more authentic to distinguish your brand further have a custom card created by way of a graphic designer and have them printed locally. There will be some additional up-front cost with the design, but the printing costs should be similar to the canned designs that you see online. This extra step helps to distinguish your brand which can help your practice resonate with your patient base.
2. Lectures, Presentations and Events
When you become an educator and thought leader on all things chiropractic related, you can distinguish your brand in your field. Many chiropractors do present on all topics chiropractic related. However there is a big opportunity to branch out to present on more general topics of interest. This will allow your practice to pull in different types of patients that you would not normally be able to attract. Here are some branching out ideas that you can probably even branch out further:
Weight loss
Migraine headaches
Maintaining a correct posture while working a desk job
Improving your golf game with chiropractic care
You can then bridge chiropractic care into these the above topics to attract new inquiries and patients. For example excess weight may be the root of lower back pain in some individuals. Through the aid of chiropractic care and weight loss, lower back pain can be reduced. You can cite scientific studies to make your presentations more impactful as provided by scientific evidence.
When you are planning your lectures, make sure to have plenty of audience interaction. Audience engagement will make your presentations fun and remembered. Also, choosing the venue of your presentations is key. You can conduct your presentations at your clinic, if space allows. This would be ideal considering you'll be able to get people in through your doors which will begin making them comfortable with your practice setting. Other options include, networking events, lunch-time lecture series, health fairs as well as coordinated events with other healthcare practitioners.
To have a successful turnout, you will need to put marketing effort into promoting your events. There are many avenues available to effectively promote your events. Some chiropractors have been hiring chiropractic marketing consultants to help them get great turn-out for their events. Marketing consultants can turn the volume up on your events so they can become a critical part of your practice's marketing plan.  Whatever route you do choose to go in your promotion, you'll discover that great turnout is the answer to converting new patients for your practice.
3. Adjust and Align your Digital Efforts
Just like the human spine, your digital marketing efforts can benefit from being aligned and re-aligned. Here is what your chiropractic practice needs to digitally do in 2019.
Social Media
Social media is growing to a point where if you are avoiding this channel, you're ignoring where your patients spend the majority of their free time. There are over a billion reasons to be on Facebook as the social media giant has accumulated over a billion users. A big consideration for chiropractors is how to concentrate their efforts on attracting new patients by correctly utilizing Facebook and other social media channels to grow their practice. Having regular updates and then measuring which kinds of posts accumulate the most engagement is the best place to start. If you are having difficulties coming up with ideas, then it might be time to engage a marketing consultant. They'll be able to help you kick-start your social media efforts.
Chiropractic Website
Having a chiropractic website that makes you stand out from your competitors is a cornerstone of an authentic digital strategy. The most effective website are totally custom. The website is designed around your chiropractic brand by someone who is not serving other chiropractic masters in your area. Meaning that you don't want to go through one of those chiropractic digital agencies that also provide services for your direct competitors. There is nothing more unauthentic than a canned website that looks similar to your competitor's. It goes against all that we know about branding strategy which is based on authenticity. And in the world of website search engine optimization, it is a major conflict of interest, because there can only be one #1 on Google per category.
So get with a marketing consultant that is willing to sign a non-compete.
Electronic Communications with Patients
Regular consistent communication with your patients is vital to the livelihood of your practice. If you are using one of those canned newsletter services, most likely your audience will know that you're being unauthentic and "mailing it in" so to speak. If you take the time to write about your practice and custom communicate what's actually going on, a newsletter or email campaign can be an authentic avenue to generating and re-generate patients for your practice.
If you don't have the time you should consider bringing on someone on in-house or on a part-time basis. Whoever you hire should be able to write in the style of your brand communicating the authenticity of your current events, unique services and overall commitment to your patients.  If you are not ready to hire someone, you can bring on a marketing consultant to help you set up an overall communication system. They can show you the ropes of how to effectively communicate your brand.
Conclusion
Authenticity is key ingredient of a strong chiropractic brand. Authenticity takes time to develop, is creative in scope and is unique to you and your chiropractic brand alone. The ideas discussed in the article are somewhat authentic, but true authenticity will need to come from within you. You'll need to further develop these ideas and make them your own. You'll also need to work to come up with better ideas that your practice can deliver with consistency. Don't ever give up on your marketing. It should be a strength of your practice. If you need assistance turning your marketing into an area of strength you can hire an experienced chiropractic marketing consultant. A marketing consultant can help you come up with even better ideas than presented in this article.
—
Levon Guiragossian is principal marketing consultant and founder of The Holy Grail of Marketing, a consulting firm specializing in helping chiropractors market their chiropractic practices. The Holy Grail of Marketing practices what it preaches by never taking on competitors in the same market.
Related Posts