WHY YOUR RECRUITMENT EFFORTS
ARE DAMAGING YOUR BRAND
And What You Can Do To Correct It
Get the FREE ebook
with your email address
This 20-page quick read ebook contains branding advice for recruiters compiled from a study taken from a sample of over 200 companies actively recruiting in the Portland, Oregon metro area.

7 Valuable Branding Lessons Easy for All Recruiters to Understand

How to Attract the Best Applicants in a Tightening Job Market with a Strong Recruitment Brand

Packed with Examples and Solutions Designed to Improve Your Recruitment Efforts and Overall Brand
Prepared by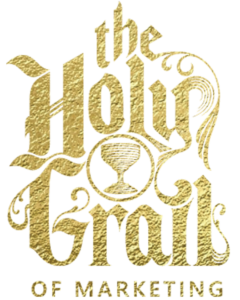 © COPYRIGHT 2018 THE HOLY GRAIL OF MARKETING
ALL INFORMATION ON THIS SITE IS COPYRIGHTED. NO PART OF THIS WEBSITE OR ANY OF IT'S IMAGES OR DESCRIPTIONS MAY BE USED,
REPRODUCED OR COPIED BY ANY MEANS OR IN ANY FORM WITHOUT THE PRIOR WRITTEN PERMISSION OF THE HOLY GRAIL OF MARKETING. ALL RIGHTS RESERVED.
POWERED BY CREATIVITY, KNOWLEDGE AND PASSION FOR MARKETING.
PROUDLY MADE IN VANCOUVER, WA U.S.A.