Why Your Craft Beer Brewery Badly Needs a Marketing Consultant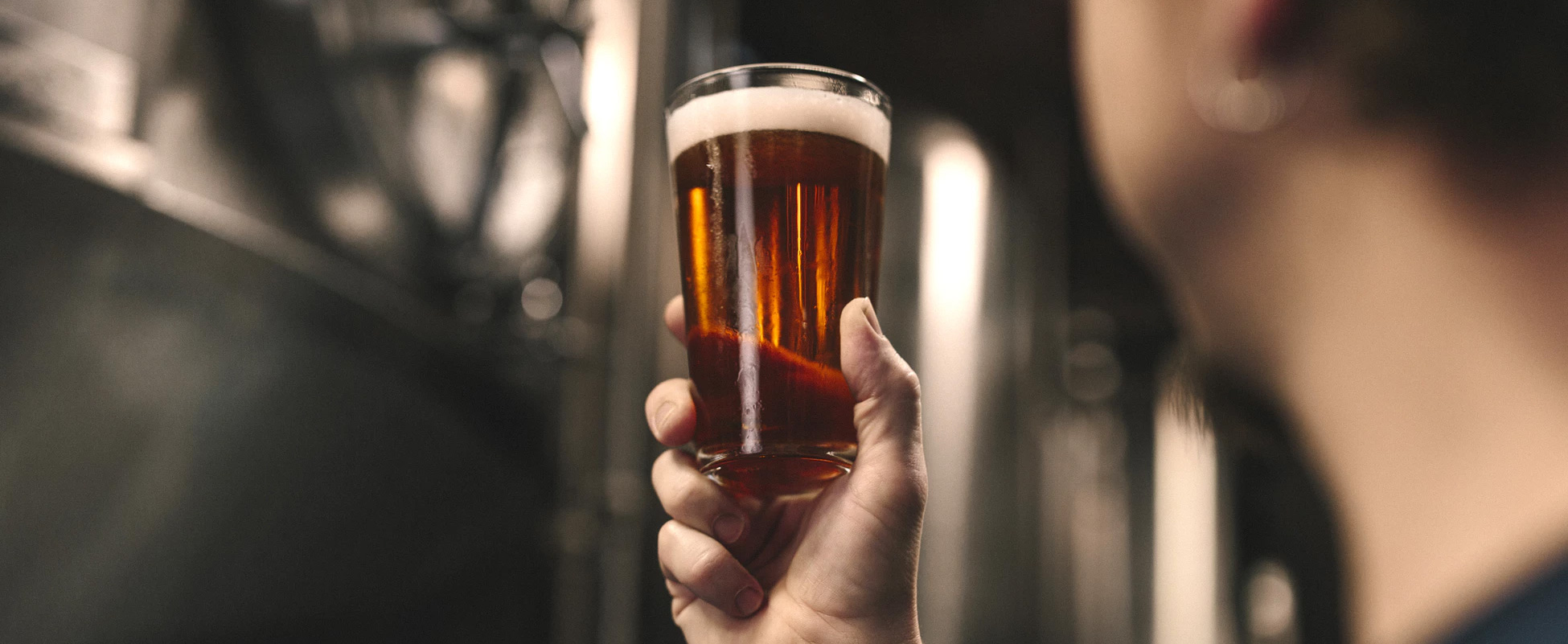 The explosion of growth in the craft beer industry has saturated the U.S. market with over 6000 breweries (Source: Brewers Association). After years of steady 12.5% growth (measured in volume), the craft beer industry has slowed to a pace of 6.2% growth starting in 2016.
Long gone are the days of "brew it and they will come". The craft beer consumer has become sophisticated with an array of choices at their disposal. With 83% of the population living within 10 miles of a local brewery, the choice is immense.  In some cities like Portland, Oregon or Denver, Colorado breweries are so concentrated that you can throw a rock and hit several breweries in any given direction. Some cities even have hubs or districts of craft breweries competing right alongside each other.
When a consumer is given such an incredible abundance of choice then naturally competition can heat up. A brewery has a choice, they can fight for market share or they can lose it to a competitor.
Some brewers are turning inward to be more competitive. They're focusing on innovation and marketing in an effort to achieve sustained growth. When a brewery commits to this, they can create a brand. What makes a brand valuable is the perceived value by the customer; which can lead to brand loyalty.
Marketing Leadership
The process of branding is not for the weak or faint-hearted. It requires dedication. In business terms this means you'll need to hire someone to head up your marketing and branding efforts.
A large portion of brewers are too small to hire a full-time Marketing Director, yet they could benefit from having in-house expertise, dedication and leadership in marketing. One way to bridge the gap is to bring on a part-time or full-time marketing consultant.
The role of a marketing consultant will vary greatly from one craft brewery to another. Each brewery will have its own unique goals and set of challenges. The consultant will first identify what the goals are and where challenges exist. Then the consultant will research, strategize and implement marketing tactics designed to achieve success.
If you are reading this article, then you probably already realized that you need to do something. You probably even know where your challenges exist. You just need someone to take the lead to develop solutions and help you articulate success. This is where a craft beer marketing consultant comes into play.
Here are top reasons why your craft beer brewery badly needs a marketing consultant:
Product Innovation
The spirit of innovation is strong in the craft beer industry. Most every brewery was created by someone (or a group of people) with passion wanting to offer something unique. Sure there's the banker or Wall Street investor that wants to invest in a brewery because it's the next big thing, but the core of the industry is founded upon creatives that want to innovate.
A marketing consultant can also come from a similar pedigree. A marketing consultant can help streamline innovation on a number of fronts. The product is of particular importance to marketing. It is after all the tangible item being sold and consumed. If the beer is not right, the marketing consultant will have very little luck winning customers.
The consumer market is always signaling taste preferences for craft beer. If sales of styles of craft versions of Lagers, Fruit Ales or New England Style IPAs are trending – the consultant will help guide product innovation in areas where there are opportunities for market growth.
It's not so much about relinquishing all power to the consultant. It is about working as a team to develop beer that exceeds the constantly changing standards of the craft beer industry.
Packaging and Distribution
The way a craft brewery packages and distributes its product is essential to reaching customers. A tasting room offered a few feet from where the beer is brewed is an experience where the consumer feels a connection to the brewery in a very intimate way. Consumers have responded well to this approach. It is a tried and tested way to create a unique brand experience centered on the brewery.
If a brewer is bottling or canning their beer then the artistic and creative packaging of the label becomes a unique selling point. Furthermore, the distribution of your beer by way of keg to other businesses such as taprooms, restaurants and bars will also take considerable effort.
An experienced marketing consultant will have experience successfully maneuvering packaging and distribution in order to create success in your operations. The consultant can plan, organize and lead the efforts in order to spearhead new distribution routes and territories. They can also head up creative, to make sure that your branding is on point. If you are falling short in getting more of your beer to customers, then it is definitely time to enlist the help of a marketing consultant.
Branding and Promotion
When a brewery effectively differentiates its self through branding the result can be incredibly positive in the form of repeat patronage.
If your brand leaves a lot to be desired you are not going to be able to expand your market share. Investing in a marketing consultant (with a background in branding of course) to guide your efforts will help you in several ways. For one they will be able to match customer preferences, your products as well as your packaging and distribution with the right audiences. The consultant will also help you identify key messaging as well as promotional opportunities that will connect with the right audiences.
Promotion is generally what the public thinks of when they think of what a marketer does. Promotion is in-fact the final piece. It is the outcome of already figuring out a brand through its product, packaging, distribution and messaging. The consultant is a leader. The value of the consultant is in their ability to plan, organize, lead and control the branding efforts, so that a strong brand emerges which evolves into strong market share.
Hiring a Marketing Consultant
Bringing on a consultant with experience directly in the craft industry is not a must, though it can help. If you do decide to venture in to hiring a consultant, make sure to always ask these questions when hiring a marketing consultant.
The very nature of branding is very competitive. High performing craft beer brands will guard their trade secrets, strategic plans and creative branding ideas from competitors. Therefore hiring a craft beer agency or working with a consultant that handles the marketing of competitors can create a conflict of interest where your hard earned ideas are shared. This is something to be aware of when seeking the counseling of a marketing consultant. Make sure they have your back, so that you are not constantly having to look over your shoulders.
—-
Levon Guiragossian is principal marketing consultant and founder of The Holy Grail of Marketing, a marketing company specializing in taking craft breweries to brand status through marketing and innovation. The Holy Grail of Marketing practices what it preaches by never taking on direct competitors in the same market. Which means we are fully dedicated to helping our clients fully realize their craft beer marketing goals.
Related Posts