So What Does a Marketing Consultant Do?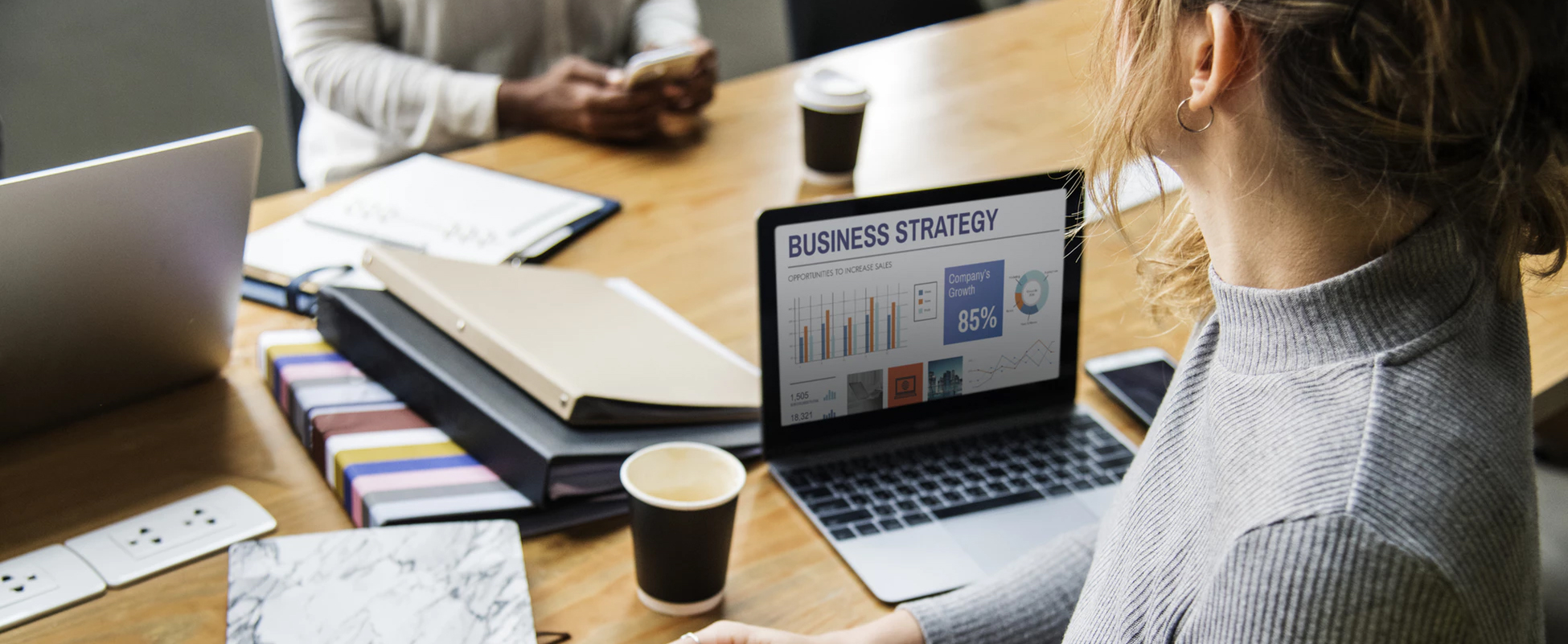 A marketing consultant is a skilled business professional. Consultants can either be self-employed or work for a consulting practice. They are brought on by an organization to help improve a company's marketing. They create and implement marketing strategies. These strategies tend to be centered on customers by focusing on the services and products the company offers.
A consultant helps create a detailed marketing plan, determines the marketing message, and identifies the appropriate marketing mix. They are responsible for implementing the marketing plan, monitoring results as well as adjusting where needed.
The role of a marketing consultant varies greatly by company and project. Each company will have its own unique business goals and challenges. The consultant will first identify what the goals are and where challenges exist. Then the marketer will research, strategize and implement tactics designed to achieve business goals.
What makes a marketing consultant good?
The value of a marketing consultant is measured in their years of experience. An accomplished marketing consultant will have a track record of successfully maneuvering marketing on behalf of clients to reach business goals. How hands-on the marketing consultant is will vary. Some consultants are just advisers. Others can advise and implement tactics in order to achieve goals. It is good to be clear when hiring a marketing consultant how hands on they will be. An accomplished marketing consultant will be able to not only think creatively but analytically. They will also be results oriented.
What the positions held by a marketing consultant says about their background?
Marketing consultants often become a consultant after leaving a corporate career. The corporate positions that they've held can say a lot about their experience. Typical hierarchies of marketing positions within the corporate setting are as follows:
Marketing Coordinator – A marketing coordinator is typically a junior or entry level position. Coordinators are responsible for implementing many of the tactics and strategies developed within the marketing department. A coordinator turned consultant can be very helpful at implementing marketing tactics. However, a coordinator is at the beginning of their career and will most likely go on to hold more senior positions before becoming a consultant.
Marketing Specialist – A marketing specialist has a particular expertise within marketing. A specialist's focus of expertise can range. Specialized areas include: social media, copy-writing, marketing research, search engine optimization or even an entire field like digital strategy. A Specialist turned consultant can be very helpful at implementing a particular tactic or type of marketing.
Marketing Manager – A marketing manager manages the day to day operations of the marketing department. If the company is small, they can sometimes be the only person in the department. They work to come up with strategy then implement and measure its success. A marketing manager can make a great marketing consultant, because they are great generalists and typically hands-on.
Marketing Director – Marketing Directors are more senior or even head up a department or a product of service line. Directors tend to work at a more strategic level and then task out or work with others within the department to create marketing deliverables. Directors can make great consultants, especially at the advising level.
Marketing Communications Manager – Marketing Communications Managers are field generals. They are strategic marketing visionaries that will get their hands dirty in order to ensure that the marketing is implemented successfully. If you can find a Marketing Communications Manager turned consultant, then you will have found someone that can not only write the strategy, they can also implement it as well. This will give you a lot of bang for your buck.
VP of Marketing – Marketing VPs head up the marketing for larger sized organizations. They typically deal with relationships at the high level of the organization. A VP turned consultant will typically bring much vision and strategy to the table. Because VPs come from larger organizations they will be comfortable working with large marketing budgets and therefore larger organizations. They will typically command a premium fee due to their experience. If you interview a VP turned consultant, ask them how much they plan to outsource during the course of their consultancy. Additional outsourcing will add cost to your budget which may or may not fit within your marketing budget.
A marketing consultant's chosen discipline
The type of work that marketing consultant does will fall into one or more disciplines or categories. Namely these are:
Business to Consumer (B2C) – Refers to commerce between a business and an individual consumer. Consumer transactions tend to be more impulsive in nature. Therefore, business to consumer marketing consultants tend to use marketing techniques that appease the emotional senses.
Business to Business (B2B) – When the primary goal is selling to other businesses, this is referred to as business to business marketing. Business to Business marketing consultants will have experience understanding business needs by offering solutions. The sales cycle is long with business transactions. It can also involve committees and bidding processes.
A company selling to businesses can also sell directly to consumers. Additional marketing disciplines include: Business to Government (B2G), Business to Industrial (B2I) and Business to Investor (b2$).
A Marketing Consultant's Expertise
Additionally, marketing consultants will have worked in different industries, giving them unique insight on how to market a particular type of product or service. These include:
Typical responsibilities contracted to marketing consultants:
Write a strategic marketing plan aimed at achieving business results
Oversee a marketing research project
Identify opportunities to attract new customers
Create and implement a customer retention strategy
Website design or re-design project
Copy-writing for a website, brochure or advertisement
Implement search engine optimization efforts for a website
Design marketing collateral such as brochures, flyers, business cards, signage and posters
Designing an advertising campaign
Building a sales funnel
Researching customer satisfaction
Launch a direct marketing campaign
Launch and track an advertisement campaign
Oversee the development of a company's brand, re-brand or branding for a company's products, event or internal communications project
Implement PR (public relations) campaigns
Expand into new markets, territories or into international markets
Design and launch a new product or service
Understand your competitors and the threats in your marketplace
Differentiate your brand through branding strategy
Strengthen internal communications aimed at employees to create a richer customer service experience
Implement digital strategy, content strategy and social media marketing
Strengthen a company's culture through its mission, core values or internal communications
Help the human resources department better align their recruitment branding and marketing efforts with future employees
When hiring a marketing consultant, decide what your marketing goals are. Then you can pinpoint someone who has experience and skills in that area. Bringing in a consultant with experience directly in your industry is not a must, though it can help. If you do decide to venture in to hiring help for your marketing, make sure to always ask these questions when hiring a marketing consultant.
—
Levon Guiragossian is principal marketing consultant and founder of The Holy Grail of Marketing, a consulting practice specializing in helping businesses with their strategic marketing, branding, digital strategy and public relations needs.
Related Posts